4 ways you're wasting energy at work
We all fall off the beaten track when it comes to staying motivated at work, but it may come as a surprise that a whopping 89% of people admitted that they are guilty of wasting energy at work every day!
A little deferment never hurt anybody, but too much time wasting can have a colossal effect on your psychological wellbeing, as well as your employer's bottom line.
So whether you fall victim to the mid-afternoon slump or are perhaps a little too guilty of that Friday feeling (join the other 44%!), what are the most common ways of wasting energy at work and how can you avoid them?
Multitasking
Attempting too many things all at one can be counterintuitive and by not focusing on one task at a time, this will essentially reduce your productivity levels. In fact, a study by Stanford University has claimed that multitasking actually lowers IQ!
Organise your workload to make it more manageable; to do lists, prioritising, help yourself by breaking your work down into manageable chunks.
Remember; give your brain a break. Everything else can wait.
Procrastinating
Using up your internal resources by engaging in office politics, gossiping and taking endless social media breaks will diminish efficiency throughout the day.
The use of technology unsurprisingly takes the lead when it comes to procrastination, with 50% of people spending time texting and 38% of people on social media every day. With technology as a key culprit, it is young people most at danger of quarrying to FOMO, spending up to six days every year wasting time in these non-work related activities whilst in the office!
There is no doubt that we all need some time to recharge our batteries. The key to productivity, however, is through taking regular intervals; give yourself some time between tasks to refresh.
Organising
Tidy desk, tidy mind! Take the time to prepare for the day ahead with a clear desk, as opposed to wasting both time and energy rummaging around trying to find paper work throughout the day.
Apparently, a messy environment promotes creative thinking and unconventional new ideas, whereas a clean desk will help you to refocus.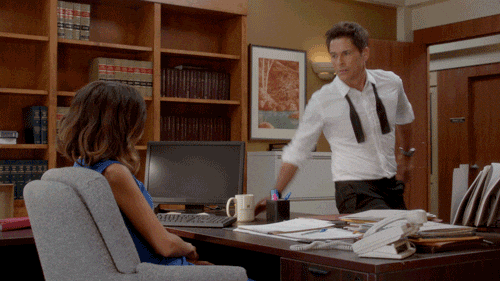 Snacking
You really are what you eat. Your daily food consumption has a lot to answer for when it comes to time wasting, especially with 27% of people admitting to continually snack to waste time.
Sugary food, for instance, enters your blood stream and flows to your brain, inevitably affecting the way you think, feel and work. Eating the right things can boost brain power by as much as 20%!
Wasting energy at work is unavoidable, it happens to the best of us! However, the simplest of steps can help you reduce your time wasting and increase your productivity levels.